Source: Classe Touriste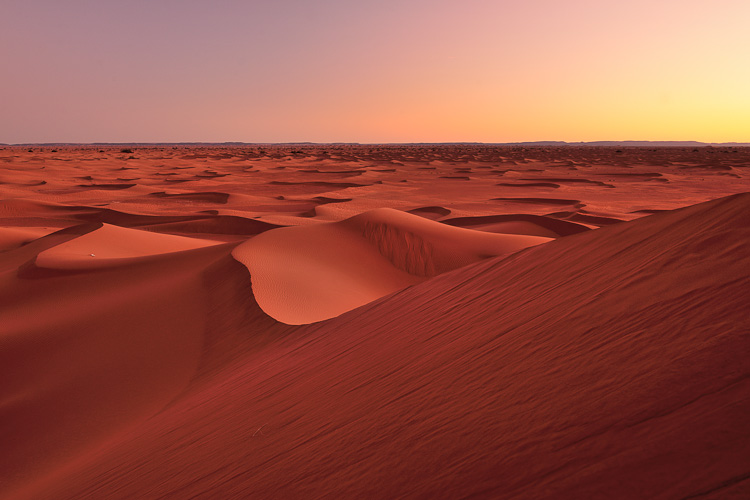 What better to escape the winter, the cold humidity and a hectic life than venturing into the deep Sahara of Morocco? Spend some unforgettable evenings with the Touareg nomads, also known as "les hommes bleus" and be surrounding by nothing else than the endless dunes of this grand desert.
The adventure begins with a flash helicopter flight from Marrakech that will take you in no time into the heart of the Sahara. Les Hommes Blues with their indigo blue head scarfs are waiting for you in a deluxe mobile village. Camels, goats and sheep, and the typical Moroccan nomadic tents, ...